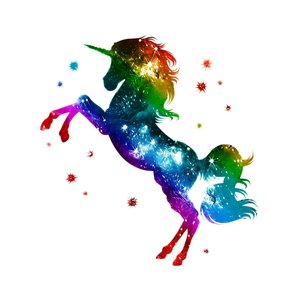 NOAH, HEALING ARTS NEW LINE FOR CHILDREN
Our long-cherished dream to create a product line especially for children came true. A lot of children that come to our practice cope with the same problem. They can't seem to sleep. They are scared to go 'upstairs'. Going to sleep is a big issue.
At the end of the day, most of our energy has run out and parents often don't have the patience and calmness to deal with this issue anymore. Still they try all kind of things, like warm milk, reading books, no TV/electronical device screens before bed… laying down next to the bed on the ground and finding themselves waking up there in the middle of the night… or the children that keep getting out of bed… and telling stories about wolfs under their bed or ghosts in the closet. They want to sleep in 'the big bed', because that's where they feel safe.
Children at that age have a vivid fantasy. BUT a lot of children still have 'open doors' to their clairvoyant abilities. This can get very confusing with everything they hear and see during the day. Often fear occurs.
Relax!
This spray is especially for children, it brings them relaxation and focus 


This spray takes you 'out of your head and into your body'. It supports better sleeping.
It also helps children that experience a lot of restlessness in their body and who find it hard to sit still.
Many children use the spray during test weeks and exams, for example the Citotoets!
Suggested use: Use the spray 3 times daily. The spray can be ingested, sprayed over/on the body or it can be added to a drink or bathwater. Use the Relax! spray at least 3 weeks for the best result.
If the spray alone is not enough, you can always decide together with your child to make an appointment at the Healing Centre for a private consult.
Magic!
A beautiful necklace with a unicorn & glow in the dark bottle with Rainbow water 


This beautiful bottle on the necklace, contains Rainbow water. This water helps with being happy and creative. For a wonderful day, full of playing.
When you take off your necklace in the evening it will turn into a little light. The glow in the dark stones create a nice light in your bedroom.
Make sure the bottle has been in contact with (day)light, so that it can charge itself!