The Love Sprays
– A trilogy of remembrance,
awakening a new Age
The Love Sprays
began manifesting in my field in 2019 to assist the transition into higher consciousness, supporting easier access to new elevated frequencies on our planet and within ourselves. As these sprays came into being, it was clear that they embody grounding, strength, calm, love, Light, renewal and remembrance to support awakening amid increasing 3D resistance and assist the process in making this shift more bearable. The current density on our planet has been brewing like a dark storm, resisting change. The torrential rains of the storm have uncovered corrosion that has lurked beneath the surface, now visible in the devastation of the COVID pandemic, exposed abuses of power and control in established institutions, and in the manipulation of our very own DNA.
Sound of Silence, S.O.S.
, birthed first. The frequencies in this spray assist you stand strong and grounded in the eye of the storm, like a lifebuoy, directing you back to your innate wisdom, inner truth, and soul courage in the midst of chaos, stress, disbelief and uncertainty. Deep within the inner silence, in the stillness of eye of the storm, your intuition and wisdom guide you back to a place of grounded peace, to your center, leading the way and guiding you and humanity home.
Nataraja, Relight my Fire
came into being to relieve and dissolve intensifying energies of fear, gloom, isolation and negative thought patterns. For many, growing moods of anxiety and depression have intensified with Lock Downs. This beautiful spray reignites our lifeforce, and helps us rediscover our light and feel our inner fire again, rekindling moments of joy and hope throughout the day. In this renewed consciousness, we can connect to the expansion of Light on our planet and the evolution of our DNA.
KaKeeNa, Higher Love
,
manifested at the beginning of 2021 as the world and humanity cried out for unity, connection, freedom, and spiritual awakening at this deeply challenging time on the planet. This spray became available on February 11, 2021 and supports your spirit's yearning for full awakening, your soul's craving for freedom of expression and the Earth's cultivation of Unity Consciousness and connectedness.
This magnificent spray, the third in the trilogy, grounds you into yourself, and helps you stay true to and tuned into your unique vibrational frequency, over and over again, so that your love field becomes stronger and stronger, accelerating your development into higher consciousness.
Choose Love, Always.
With Light and Love,
Nancy Jacobs.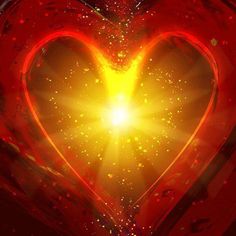 Usage Advice

Take a moment for yourself.
Spray the liquid Light Frequency into your energy field or directly into your mouth.
Become aware of your inner feeling state. Inhale and gently release anything that is no longer needed as you exhale.
Know that you are supported when you consciously 'tune in' to what you are seeking.
Use the frequency that calls to you, when it feels supportive.

Surrender and open yourself to the transforming vibrations, allowing 3D density and all disturbances to dissolve.
Tune in to your soul, and renew in gentle peace, tranquility and Oneness.
See Light in every cell of your physical body expand, expanding your consciousness.

Use the spray at least 3 times a day for 3 weeks.